About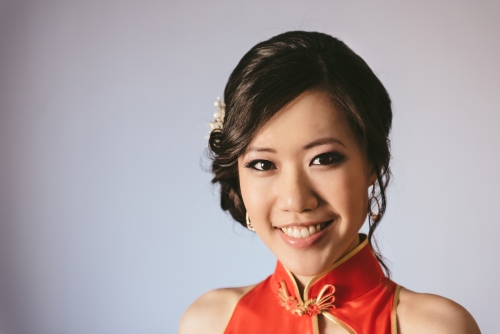 Soprano Winnie Nieh (pronounced "near") graduated from Harvard and received Associate diplomas from Trinity College London in piano, violin and voice at ages 13, 14 and 15. Gifted with perfect pitch and a "well-focused", "impeccably pure and heart-breaking" voice "able to soar above piano or orchestra", she has performed for Justice Sotomayor and appeared as a soloist at Carnegie Hall, Lincoln Center and the Austrian Embassy, as well as in Germany, Canada, South Korea and Hong Kong. She made her European solo debut with legendary Maestro Helmuth Rilling in Bach's Cantata BWV 147. She won First Place in St. Andrews Arts Council (Canada)'s International Aria Competition, Third Place & Audience Favorite in Madison Early Music Festival's Handel Aria Competition, was a National Finalist in New York Lyric Opera's Competition, and finished Second behind Joyce DiDonato in San Francisco Classical Voice's poll for Best Vocal Recital 2016-17. She currently serves on the Board of Trustees of the Grammy winning, male vocal ensemble, Chanticleer.
This season, Winnie is giving two solo recitals in the Bay Area, one featuring an all-women composers program and the other exploring how different composers set the same poetry to music. She will perform the solo in Mahler's Symphony No. 4 at the San Francisco Conservatory, return to Hawthorne Gospel Church in NJ as soprano soloist in Handel's Messiah, join the Strings Collaborative at UC San Francisco as their guest soloist, and premiere works written for her by Bay Area composers at the San Francisco Conservatory. Her recent solo performances include Handel's Dixit Dominus, Messiah and Ode for St. Cecilia's Day, Mozart's Requiem, Villa-Lobos' Bachianas Brasileiras No.5, and Belinda in Purcell's Dido and Aeneas, in New York, Boston, New Jersey, New Hampshire, San Francisco and Colorado.
Winnie's solo oratorio experience is wide-ranging: Bach's Mass in B Minor, St John Passion, Magnificat in D and Cantata BWV 147 Herz und Mund und Tat und Leben, works by Monteverdi and Schütz, Vivaldi's Gloria, Handel's Messiah, Haydn's Creation (as Eve) and Lord Nelson Mass, M.A. Charpentier's Messe de Minuit, Mozart's Requiem, Coronation Mass and Der Messias, Mendelssohn's Magnificat (Op.69/3), Brahms' Ein deutsches Requiem, Fauré's Requiem and Beethoven's Mass in C. Her early music experience also includes Poppea in scenes from Monteverdi's L'Incoronazione di Poppea, appearing as a soloist in Amherst Early Music Festival's staged lute song production with Grant Herreid, performing in Boston Early Music Festival's masterclass and a Baroque concert with New York City Guitar Orchestra and Art Song Preservation Society of New York. Equally at ease with new music, she has premiered multiple works and collaborated with composers in New York, Boston, San Francisco and Los Angeles.
An art song lover, she has participated in The Song Continues at Carnegie Hall and was a Professional Fellow at SongFest, where she performed with celebrated vocal accompanist Graham Johnson. She performed in a staged Schubert Lieder performance at the Austrian Embassy in D.C. and a joint German Lieder recital in New York with renowned collaborative pianist Thomas Muraco. She also joined Marble Collegiate Church's professional choir for their concert at Carnegie Hall. In opera, her full and partial roles include: Belinda and Second Woman (Dido and Aeneas), Susanna (Le Nozze di Figaro), Pamina and Papagena (Die Zauberflöte), Blondchen (Die Entführung aus dem Serail), Zerlina (Don Giovanni), Despina (Così Fan Tutte), Madame Herz (The Impresario), Amor (Orfeo ed Euridice), Voce dal cielo (Don Carlo), Rosina (Il Barbiere di Siviglia), Elvira (L'Italiana in Algeri), Olympia (Les Contes d'Hoffmann), La Fée (Cendrillon), Lucinde (Gounod's Le Médecin Malgré Lui), Princess and Fire (L'Enfant et les Sortilèges), Sophie (Der Rosenkavalier), Violetta (La Traviata) and Simonetta (Simonetta by Larry Lipkis).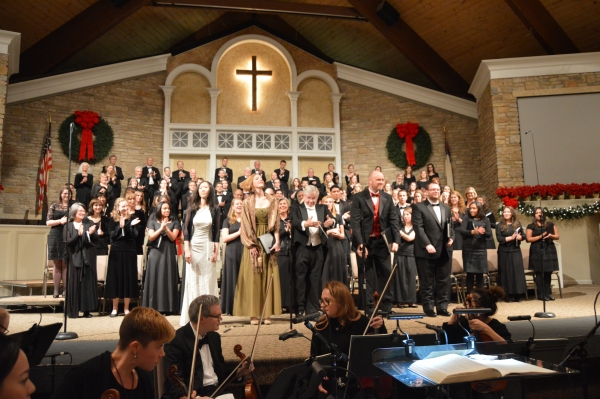 Headshot: Blazej Sendzielski

© 2012-2018, Winnie Nieh, All Rights Reserved